Jackson Central-Merry High School

60th Birthday Bash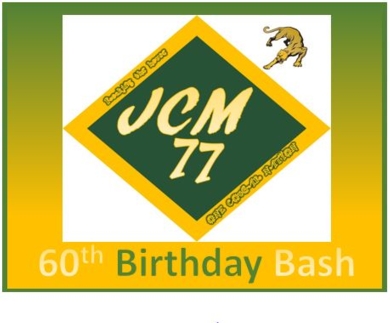 We continue to progress toward our 60th Birthday Bash. The committee met on Monday, March 19. Here is the update:
We have confirmed the date of

June 8

th

.

This date was selected because of the number of other activities that are happening in Jackson that weekend.

We have identified several locations that will be amenable for our celebration. We hope to nail that down by our next meeting.

Speaking of next meeting,

we will meet again on March 25

th

in Jackson at 6 pm at Logan's. If you are available to attend, Please come out.

Andy Hall is still working on the t shirts, hopefully he will have the design ready for us to view next week.

The dress for the event will be our T-shirts with jeans or if you don't have jeans like myself …black slacks…I can go buy jeans, I guess.

We are looking for the party to start around 6 and to go a little past sundown. (Classmates who want to stay longer can do so if it is not past their bedtime!)

We are looking at having a barbeque supper with dancing and a DJ.

The cost will be $20.00 per person.

Tee Shirts will be around $10 per person (pending colors and design choice).

We are also planning to have fun and games. More to follow as the committee continues to discuss.

Finally, we plan on leveraging technology to collect money and donations (for those who cannot make it…hint…hint. More to follow on that as we look at the most cost effective way to do so.

Plan on having fun, we look forward to seeing you. Our goal is to have 100 classmates and guests. The more the merrier!