Jackson Central-Merry High School

---
Happy 60th Birthday to the Class of 1977!
Most of our classmates are turning 60 in 2019, and we had a great big birthday bash on June 8 to celebrate!
Check out our photos - and there are lots more on Facebook!
We had a great time, and a lot of people put in a lot of work to make this a fun, affordable weekend for all of our classmates.
Thank you to everyone who contributed. If you did something and I leave your name off (or if I spell your name wrong), please contact us and we will get your name added to the list.
Mike Miner - who will always be the President of our class - pulled together a team and kept us on track. His tireless committee consisted of Deborah Brice Kerr, Frieda Croom, Wendy Crosby Hill, Andy Hall, Susan Hellinger, Phyllis Linear, and Thomas Mercer.
---
The weekend started out with a meet and greet at the 731 Club on Vann Drive. Those of us who traveled from out of town had an adventure finding this place because Google maps sent everyone to the wrong place. 53 classmates picked up their t-shirts that night, and the 731 Club never knew what hit them!
Saturday morning, a group went to the Old Country Store for breakfast. We found out on Friday that the venue for Saturday night didn't provide set up and break down services. Frieda Croom was afraid we would have to pay someone to help with that, but our classmates stepped up and turned what looked like work into fun! (and work, too!) That's our Cougar spirit coming through!

At 3 PM on Saturday afternoon, a group of classmates went to the JC-M crosswalk, reminisced about the days when we had to "cross campus", and had our picture taken in front of the "Aspirations" statue. We noticed a police car sitting in the parking lot keeping an eye on us. We think they were afraid we might try to put the blue paint back on the statue!

The main event was Saturday night. The Jackson Convention Center (aka Motel 6) turned out to be a perfect spot for our party. The room was just the right size, and Frieda Croom worked her magic and turned that place into something worthy of the 1977 Cougars! The food from Latham's was delicious, we had birthday cake and toasted with sparkling wine/juice. We had a photographer who printed off your picture right then. We had a great DJ who played music from the 1970's. The dance floor was busy, and at one point everyone joined in on the "Love Train".
I can't say enough about all of the people who stayed after the party to help clean up - "many hands make light work".
---
We still have 1 small and 1 3XL t-shirts! Let me know if you want one - first come, first serve.
Thanks to the following people who made donations, and helped us keep the price affordable for the majority of our classmates!
Todd Archer

Shelia Barnett

Shelly Boone

Christine Boyle Perry

Ulyesse Brady

Deborah Brice Kerr
Donna Bridges Wilson
Tim Cagle
James Clifton
Spencer Cole
Chris Graham
Susan Conger Hellinger
LaWinda (Wendy) Crosby Hill
Frieda Croom Conner
Tracy Forrest Williams
Lesa Fuller
Anthony Gales
Charles Hopkins

Cynthia Jones

Phyllis Linear

Ramona Marshall Beard
Thomas Mercer
Michael Miner
David Randolph
Lee Roi Reeves
Lenny Kaye Robinson Harris
Mark Simmons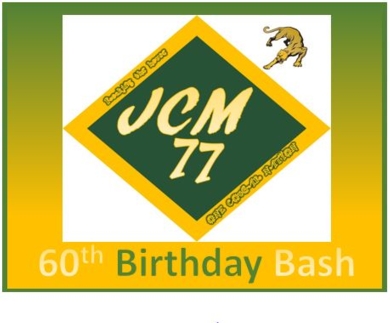 ---
Make sure you visit "First Time Visitors" Page
This site is for people who were members of the JCM Class of 1977. We also welcome people who were faculty or staff from 1974-1977. To join the site, locate your name on the list of Classmate Profiles. If you don't see your name, Contact Us and we will set you up.
38,761 - Visits to this page
ANNOUNCEMENTS
•

•

Welcome to Jackson Central Merry Class of 1977

Please bookmark this class website:

This site has been established for upcoming reunions and to keep classmates connected. Please register and spread the word so we get as many classmates as possible registered.

to your email account as a safe sender