Jackson Central-Merry High School

---
What's Happening in 2019?
Most of our classmates will be turning 60 in 2019 (some already have!) We're going to get together on June 8, 2019 for a big 60th Birthday Bash!
Please take a few minutes to fill out a quick survey to give us a headcount for the 60th Birthday Bash! We want to make sure we rent the right sized venue! Click on 60th Birthday Headcount to the right.
Check out the 60th Birthday Bash page for details on the event, and how you can be involved.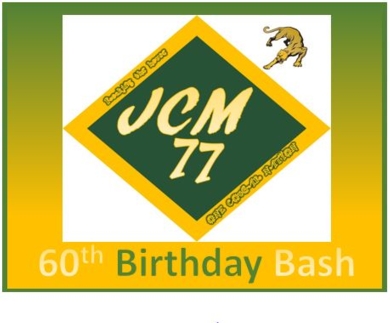 ---
Make sure you visit "First Time Visitors" Page
This site is for people who were members of the JCM Class of 1977. We also welcome people who were faculty or staff from 1974-1977. To join the site, locate your name on the list of Classmate Profiles. If you don't see your name, Contact Us and we will set you up.
26,516 - Visits to this page
ANNOUNCEMENTS
•

•

Welcome to Jackson Central Merry Class of 1977

Please bookmark this class website:

This site has been established for upcoming reunions and to keep classmates connected. Please register and spread the word so we get as many classmates as possible registered.

to your email account as a safe sender